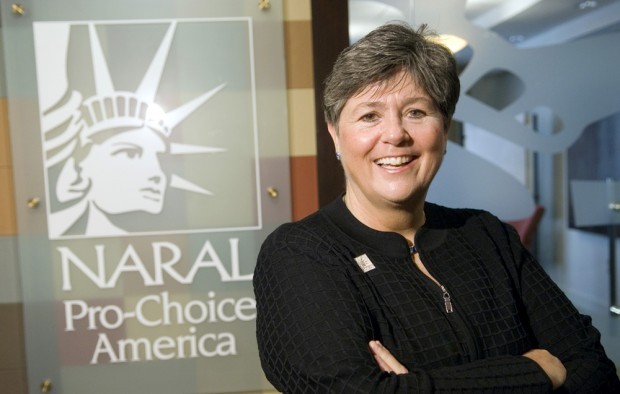 In an exclusive interview with the Washington Post's Sarah Kliff released tonight, NARAL President Nancy Keenan announced that she would be stepping down from her post at the end of the year.
Kliff writes in her story:
In recent years, Keenan has worried about an 'intensity gap' on abortion rights among millennials, which the group considers to be the generation of Americans born between 1980 and 1991. While most young, antiabortion voters see abortion as a crucial political issue, NARAL's own internal research does not find similar passion among abortion-rights supporters.
In other words, Nancy Keenan's conclusion is something we have known for years: the post-Roe generations are pro-life – and more passionately so than their parents' generations and their pro-abortion, post-Roe counterparts.
We know from Gallup that 61% of the country believes abortion should be illegal in all circumstances or legal only in a few circumstances. We know from Gallup that 45% of the country self-identifies as pro-life. We know from Gallup that 51% of Americans believe abortion is morally wrong. And we know that when those questions are asked of the post­-Roe generation, the numbers tend to skew higher.
More important, I know that none of this would even be possible without you and the work you do with National Right to Life and our nationwide network of state affiliates and local chapters. Every day you are educating your communities, touching hearts and changing minds. Every day, you are helping us make a difference for the most defenseless members of our society.
Look back to 2003 when the New York Times Magazine quoted David J. Garrow, a hard-core pro-abortion "legal historian" at Emory University, as stating, "There's been so much media attention over the last seven to eight years on partial-birth abortion, we shouldn't be surprised that some of it has had an effect on 12-to-14-year-olds, and it is a public relations coup for the National Right to Life Committee."
The other side has noticed. And they're "worried."
Contact: Carol Tobias
Source: National Right to Life